Personal Training Studio in Phoenixville
The facility offers 3 fully equipped separate private spaces (each 450-800 square feet) to accommodate all fitness levels and ages 12 up to senior.  Each training space is limited to 1 trainer at at time – so you can be sure you're workout will be both private, safe, and uninterrupted by other gym members:
see more images of LIFT and LIVE…
---
We believe

fitness

is at the core of the highest level of health and happiness.
We believe each client is unique, and benefits immensely from professional guidance to reach their goals. 
At Lift and Live, we offer fitness and nutrition training geared to optimize your mobility & stability, and your strength & cardiovascular performance. This approach decreases the chance of injury and promotes overall health and longevity.  We offer private personal training, small group training, and special events, all geared towards increasing your overall fitness and well-being.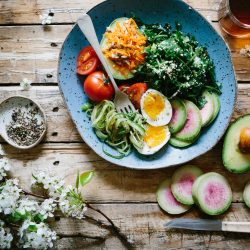 ---
Get Started
Schedule a tour – Let one of our trainers show you the facility – and the potential you have training at Lift and Live.  We can answer any questions, show you a few exercises, and get you on the right track for you.
Lift and Live Standardized Fitness Assessment – an optional, yet thorough way to get started – You'll complete a questionnaire to tell us more about your history and your goals.  A Fitness Specialist will assess your body metrix, flexibility, stability, strength, and cardiovascular fitness, and compare your results to standardized databases.  From there, your trainer will be able to guide you towards the fitness and nutrition program to achieve your goals.  Fitness Assessments take 60-75 minutes, and come with a standardized report.
Start Training!Private Training is your time with a professional trainer customized to what you need.  We can put you through a safe and challenging workout, guide your fitness and nutrition, and hold you accountable.  Single sessions, Packages, and Memberships available.Group Training starts with with a 6 Week Intro Series (offered 4x/year) or drop into your first class (book now!)   We offer 3 types of group training classes: Mobility/Stability Circuit, Tone Circuit, and Strength Circuit.  Groups are limited to group to a max of 10 people – small enough to still give customized attention to each person, big enough to have great energy.