Get Onboard with your Membership
Congrats on signing up for a membership with us at Lift and Lift Fitness!  We recognize and value that this is a commitment and an investment to yourself, and in us.
We are going to make that commitment and investment right back to you.  Here's how.
Your membership includes…
1. Recurring appointment times.  Choose the day, time, and trainer, and we'll set that time aside for your training session as long as you are a member.  This can be extra valuable if you want to train with an in demand trainer or at an in demand time – or both!  Talk with your preferred trainer(s) or email Larah@liftandlivefitness.com to set your recurring appointment times.
2. A free piece of Lift and Live apparel.  We're gonna make sure you make that swag look good!  Use your "$30 off apparel" voucher to pick it up next time you're in! 
---
3. Access to "Ready for You" programs for 50% OFF.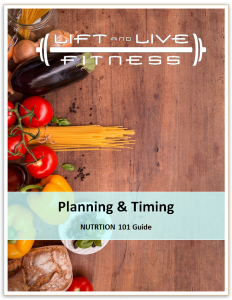 ---
---
4. Exclusive Membership offers at local small businesses. 
See all the businesses at the bottom of the page!!!Just wear your lift and live apparel or mention that you're a member with us, and enjoy perks at all these wonderful places to help you feel and look your best! 
Click to get the details!
Here is how your membership works:
Your membership is your ticket to consistent, top notch training, and nutrition support.  You will have access to everything we offer –  the same tools that have helped people lose 5, 10, 50+ pounds of body fat, build muscle, feel better about themselves, and all the wonderful benefits that come with that.  The secret is to SHOW UP.   You won't be 100% every time, but show up with what you have, and you'll become better for it.
However, we get it – life happens.  People who reach their goals may miss workouts, but they make them up, the next day, the next week, sometime.
Make ups: You can make up and missed sessions (cancelled with at least 24 hours notice) with any trainer during the billing cycle of the month it was missed. If you are unable to make up during a billing cycle, please contact before the billing cycle ends.  We can extend the make up time period into the following month or convert the value of missed sessions (minus a $15 admin fee) into apparel, start up fees for new members, group training, and anything else we offer. Once the billing cycle ends, sessions can no longer be converted.  Click here for the full Membership Terms.
Congrats again.  We look forward to what we will accomplish together!